Classes have resumed for 2023
Year Round Classes for all Levels
From beginner, to improver and intermediate skill level, we have a range of classes available.
Cost: $12 per lesson
Payment Method: By cash at each lesson
Minimum Commitment: None! Come to as many or as few classes as you like. You only need to pay for the classes you attend.
What to Wear: It doesn't really matter, as long as your shoes don't stick to the floor (like joggers do). You'll get sore legs otherwise!
Classes run during school terms.
Improvers and Intermediate
Our classes are held at:
St Andrews Presbyterian Church Hall
Marquis Street
Gunnedah
Daily Line Dancing Workshops & Socials All held at Tamworth West Public School Hall (Church Street entrance) Sat 14 Jan - Sat 21 Jan 2023 Beginner Lessons 9.30am to 11.00am Cost $12 Socials 1.30pm to 4.30pm Cost $12 Intermediate Workshop Wednesday 18th January...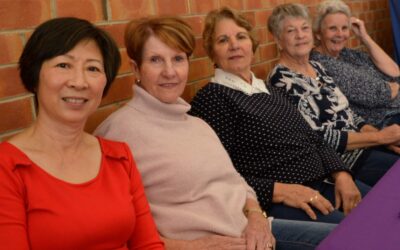 A collection of photos from the social held back in May 2021. Enjoy!
Hey you! Yes, you - the one sitting there, reading this blog. When was the last time you showed off your moves on the dance floor? Was it back in the '70s? The '80s? Well, guess what? It doesn't matter. Dancing has NO age limit! A great thing about line dancing is...