Classes have resumed for 2023
Fun, Fitness & Friendships Through Music & Dance
Footloose Linedancers have been around since 2000, emerging from the original Gunnedah Bootscooters group. Linedancing has been alive and active in Gunnedah for more than 25 years!
Glenda Silver is our experienced instructor and award winning choregrapher. She loves line dancing and how it's a great way to improve your fitness, make friends and have fun along the way!
Footloose Linedancers is a non-profitable organisation, with all profits donated to charity.
Read more about Footloose Linedancers and Glenda Silver.
Knock On Your Door 4 Wall Dance Choreographer Glenda Silver
Sweet Little Rockin' Roller 1Wall Dance Choreographer Glenda Silver
Cotton Eyed Joe 1 Wall Dance Choreographer Sue Wilkinson
Daily Line Dancing Workshops & Socials All held at Tamworth West Public School Hall (Church Street entrance) Sat 14 Jan - Sat 21 Jan 2023 Beginner Lessons 9.30am to 11.00am Cost $12 Socials 1.30pm to 4.30pm Cost $12 Intermediate Workshop Wednesday 18th January...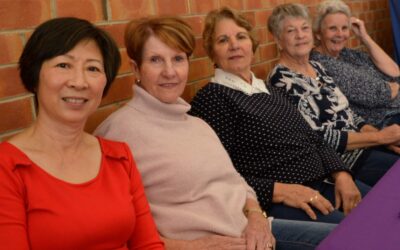 A collection of photos from the social held back in May 2021. Enjoy!
Hey you! Yes, you - the one sitting there, reading this blog. When was the last time you showed off your moves on the dance floor? Was it back in the '70s? The '80s? Well, guess what? It doesn't matter. Dancing has NO age limit! A great thing about line dancing is...